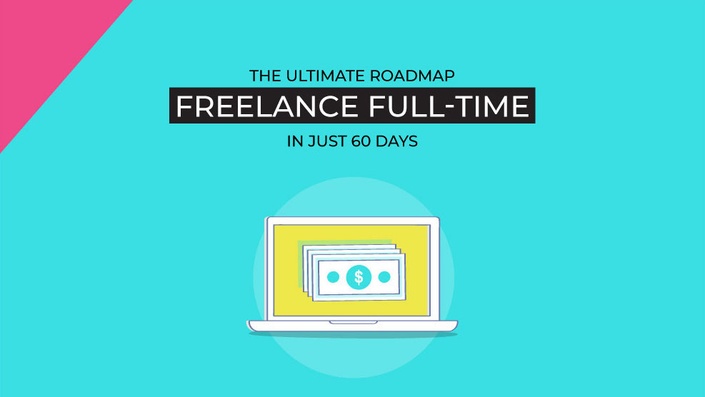 60 DAYS TO FULL-TIME FREELANCING
The step-by-step formula for becoming a full-time freelancer in just 60 days - even if you think you don't have any skills or don't like to "sell."
Enroll in Course
Have you ever dreamed of being your own boss? Setting your own schedule? And achieving your financial goals?
But maybe you believe the only way you can start your own business requires being an outgoing sales person. Or that you need to have highly technical skills?
If you're ready to take the first step to be your own boss, the 60 day full-time freelancer course is perfect for you.
The step-by-step formula for becoming a full-time freelancer in just 60 days - even if you think you don't have any skills or don't like to "sell."
Here's what the course covers: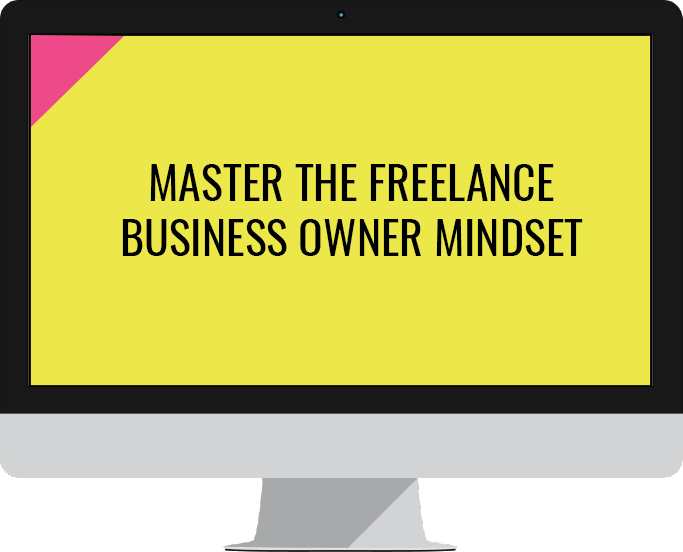 Module 1: Master the Freelance Business Owner Mindset
In this module, you'll learn how to take a long-term approach in building your business. How to overcome self-doubt and limiting beliefs that are holding you back from starting your own freelancing business. And, most importantly, set SMART goals for becoming a full-time freelancer in the next 60 days.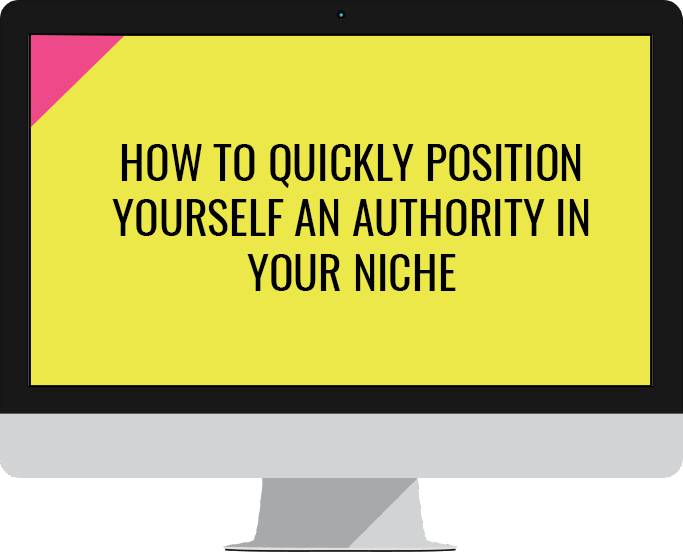 Module 2: How to Quickly Position Yourself an Authority in Your Niche
In this module, you'll identify and refine your profitable niche. Then, we'll build your portfolio and sales copy that has clients dying to work with you. We'll end this module by identifying ways that you can immediately establish yourself as an authority to build know, like, and trust with your prospective clients.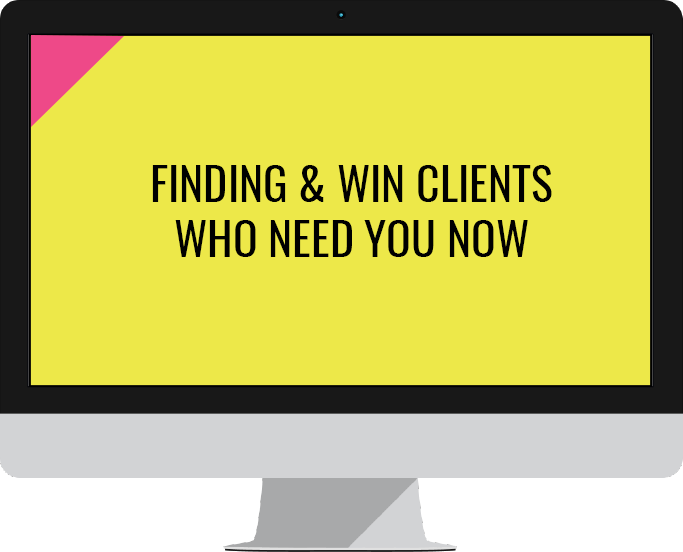 Module 3: Finding & Win Clients Who Need You Now
In this module, you'll determine how to find clients who need you now and how to earn their business. You'll also learn how to position your value authentically without being "salesy."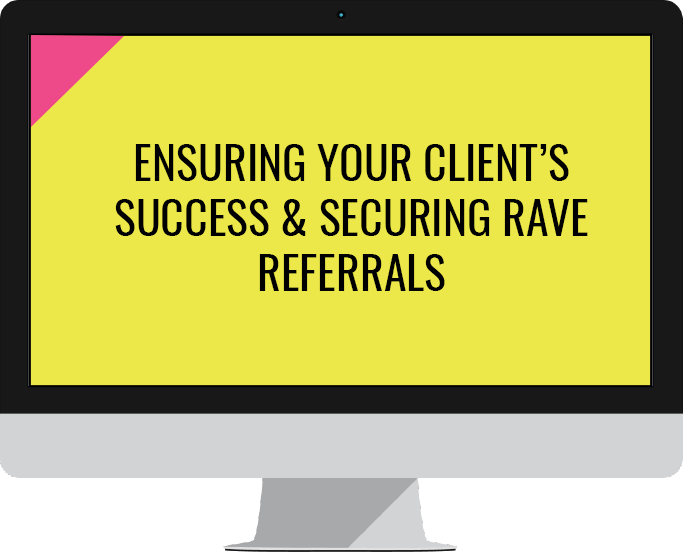 Module 4: Ensuring Your Client's Success & Securing Rave Referrals
In this module, you'll learn how to create an incredible client experience with practical systems that lead to raving clients who provide you client referrals.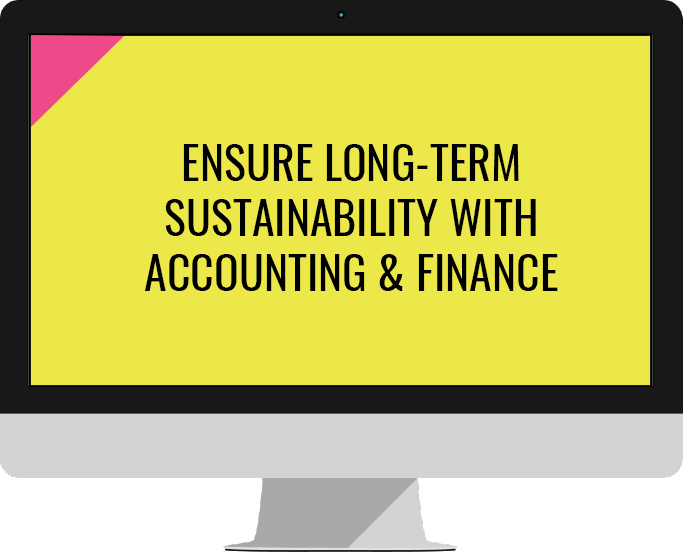 Module 5: Ensure long-term sustainability with Accounting & Finances
In this module, you'll identify how much money you should have in savings, why you should get a business tax ID and a separate bank, and how to setup a seamless accounting system.
Your Instructor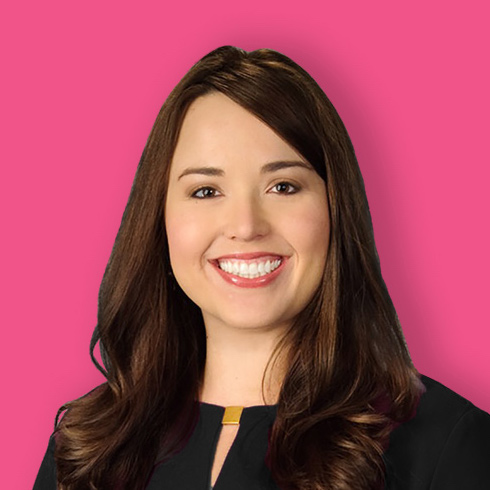 Women work harder, longer, and are still only earning 80% of their male counterparts. We're going to change that.
We help women realize their full potential as freelancers with actionable sales, marketing, and client success strategies.
Course Curriculum
Course Intro
Available in days
days after you enroll
Master the Freelance Business Owner Mindset
Available in days
days after you enroll
Pt 1: How to Position Yourself an Authority in Your Niche
Available in days
days after you enroll
Frequently Asked Questions
What if I'm totally new to freelancing?
This course is specifically designed for beginners, while introducing some intermediate-level strategies you can also apply. The ultimate goal of the course is to give you all the tools you need to start earning a full-time income in just 60 days. However, the course may not be right for you if you don't know what freelancing is. I'd recommend establishing a baseline by reading our Freelancer Survival Guide (https://freelancerfoundry.com/freelancer) and seeing if a freelancing path is right for you.
What if I don't have any skills?
The single biggest concern future freelancers think is that they don't have any skills. But the reality is that you do - you're just taking them for granted. This course walks you through finding skills that are valuable to your clients AND that you enjoy doing.
What if I don't like or know how to "sell"?
This course has been specifically designed to give you all the tools and resources you need to freelance full-time in 60 days. If you don't like to "sell" you can be a full-time freelancer by exclusively leveraging the online freelancer marketplaces that connect you with clients who need your services now. You just have to introduce yourself and your value — without having to "sell."
Will I need to purchase any paid tools?
We recommend hosting your website and portfolio on a self-hosted domain to convey your professionalism and authority. Hosting services at Siteground, the best value in our opinion, start at $3.95 per month. We also recommend the Divi theme, because it is so easy to use for non-coders and there are a ton of free online resources to help you use the Divi theme, which runs at $80/year. Using the Divi theme is completely optional and Wordpress has plenty of free themes that may be able to meet your needs.
How long do I have to go through the course?
You have lifetime access to the course, all future content upgrades, and the private Facebook Group.
What format is the course in?
The course is 100% video and is accompanied by workbooks and checklists to help you implement the teachings into your freelance business. Transcripts of each lesson are also provided for your convenience.
Do you offer a refund or guarantee?
Absolutely. If you go through the course, implement all the strategies in it, and don't see results, then you can email me within 60 days for a full refund. I ask that you provide evidence you did the work (e.g. provide me with all of your completed workbooks, links to your job profiles, outreach to friends and family) and show you're not getting results.
How can I contact you? Have any questions about the course and whether it's right for you?
Just send me an email at adrienne @ freelancerfoundry.com and I'll get back to you ASAP!
Technology is driving massive change in the workforce.
In the next 10 years, over half of the U.S. workforce will be running their own businesses instead of being traditionally employed. Instead of just being paid a salary, freelancers and small business owners will be able to pocket the difference ($$$) between the rates their employers charged clients and the rate they paid their employees.
If you've ever daydreamed about being your own boss, now's the time to give it a shot. Before 20% of the workforce is pushed into freelancing as their jobs are outsourced by automation and machine learning, you can get a jump start on building your own business. Before you find yourself unemployed without a plan.
'll help you build a custom roadmap for raising your rates and taking on bigger projects so that you can freelance full-time in the next 60 days. We'll also develop the mindset that you need to become a freelance business owner, instead of just an employee.
I'll teach you how to get your profile listed at the top of search results for your proposals — and how to get Upwork to send the prospective client an email — to recommend YOU specifically.
In the course, you'll create a captivating and authoritative portfolio or case studies to ensure that once a client sees your profile, they know they HAVE TO hire YOU.
You'll learn how to identify the best clients to work with: the ones who are willing to pay for your services and who will be great to work with.
You'll learn how to create repeatable systems that ensure you're getting more work done in less time, with a better result for the client. You'll get access to a framework that creates an incredible client experience, and ensure that you secure rave reviews — and client referrals!
You'll also learn the necessary information you need to know about the boring, but essential stuff, like how to get health insurance and how to keep track of your financial info so filing your taxes is a breeze.
You'll learn how to identify key metrics you need to understand how your business is performing, where you need to improve your approach, to maximize your impact and make more money.